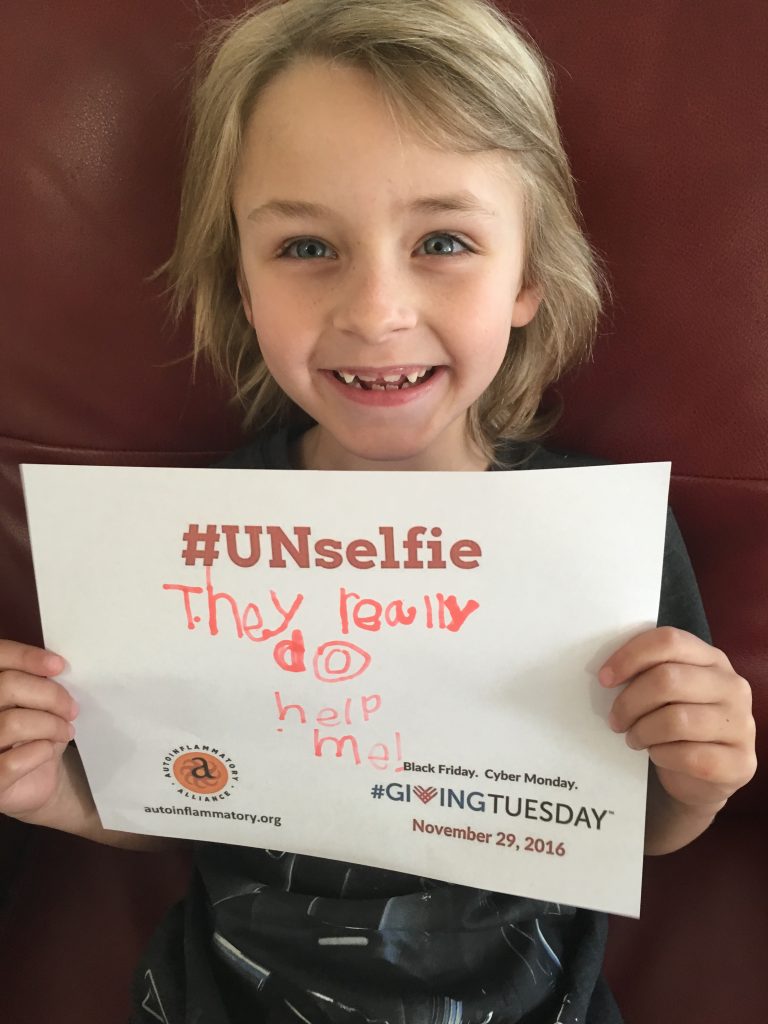 Thank you everyone for all your support and for sharing your unselfies with us! You can see the #Unseflies 2016 here.
Join the Autoinflammatory Alliance for this year's Giving Tuesday #UNselfie campaign to raise funds for research, educational materials, symposiums and more for periodic fever syndromes, aka autoinflammatory disesases!
Here's How:
The unselfie is emphatically not about showing off or advertising how virtuous you are being. It is a way of saying, this cause is important to me—and seeing that, the people who take an interest in you may be inspired to look more deeply into the causes you support, or to think about, and hopefully unselfie, the causes that matter to them. – Matthew Bishop, one of the creators of Giving Tuesday.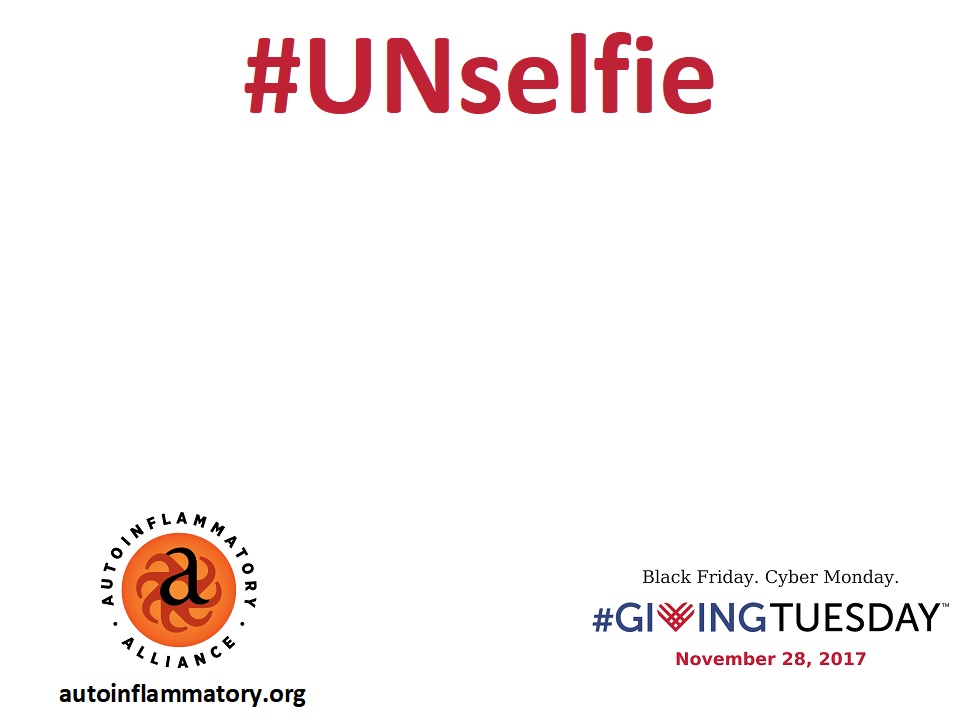 More for You