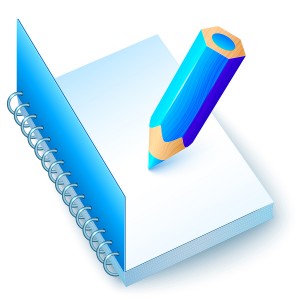 Whether you are just starting to have symptoms that could be an autoinflammatory disease, or you have a confirmed diagnosis, it's vital that you keep a symptom log. A symptom log helps your doctors understand your condition, can guide further testing, and help you and your doctor evaluate how effective a treatment is.
Key features of a symptom log include:
Dates
Times
Temperature
Photos of swelling or rashes
Other accompanying symptoms noted with the fever, such as rash, diarrhea, joint swelling etc.
Possible triggers noted. For example was there an illness, vaccines given within the 24 hours prior to the flare, cold exposure, vacation etc. at the time of or shortly before the flare?
Include symptoms when not in a fever too. Some syndromes do have symptoms without a fever, so note everything for your doctor.
Tips for Logging
What symptoms to include: When logging symptoms related to a fever syndrome, only log the symptoms actually related. If you don't know, go ahead and log it and then discuss it with your doctor. For example, if you developed hives from an insect bite, that wouldn't be logged as part of the fever syndrome symptoms. However, if you don't know how you got the hives, then log it with a note that you are unsure. Over time, a pattern may emerge that sheds light on symptoms that can be confusing.
Include the exact fever dates. Knowing exactly how many hours or days the fever lasts is critical to narrowing down a diagnosis.
Temperature recording: When recording temperatures, record the max temperature that day. If the temperature bounces a lot, for example goes from normal to high fever back to normal several times a day, modify your log to include multiple times and temperatures for each day. Fever pattern varies for different syndromes, so this is a key feature to note.
Scoring: In some studies, such as this one, researchers have patients use a scoring system to rate the severity of each symptom that day. An example would be to use a score of 0 to 3, with 0 being no symptoms and 3 being severe. So, you may in one day log 0 for headache and chest pain, a 1 for mild joint swelling, and a 3 for severe skin rash. Talk with your doctor for what scoring symptom would work best so you both can easily read and interpret your log.
Take pictures: Take pictures of any symptoms you can, such as rashes or joint swelling. This is especially important if you are still working on getting a diagnosis. Date the photo and make a note of it in the log so you can connect the photo to what symptoms you had that day.
Gather past medical records: To work backwards in your symptom log, gather past medical records to accurately record past fevers or other symptoms that may be related. Take note of doctors appointments, urgent care visits, and ER visits where there was a fever or other significant symptoms.
Below are some different symptom logs, some written and some digital, that patients with autoinflammatory diseases find helpful.
Excel Autoinflammatory Disease Checklist
Rheumatologist Jonathan Hausmann, MD created an excel spreadsheet based on the Autoinflammatory Diseases Activity Index that patients can use to quickly track symptoms daily. You can edit this file to simply check yes or no for symptoms, or use a scoring system. Click here for more information and scroll to the bottom for a downloadable PDF or Excel of this checklist.
The Body Check Journal™ has an easy to use and friendly set up to track 3 months of symptoms.  There is not a specific place to track fevers or temperatures, but that is easy to add in the notes column.  Nice features include figures to mark and rank areas of pain, a place to circle the weather, fever/temperature, level of pain (includes the Wong-Baker "faces of pain" scale in it), emotional status, sleep, if they went to school (or work in the teen/adult version), diet and more.  There is even a handy pocket to put things in the back of the journals, along with areas for important contacts.  This is a well thought out system that can help families track symptoms and organize their information.  For autoinflammatory diseases, add in comments for rashes, eye redness, and headache to supplement all that is already covered in the journals.  A portion of the sales for these journals benefits the High-5 Club™ a non-profit organization helping children with chronic diseases.  They are a wonderful organization, started by parents of children with serious rheumatologic diseases.
One CAPS patient recommends the My Pain Diary iPad app. Here's her review:
We have been working with the pain diary for over a year now. My son is able to show his pain levels by numbers and location. Every symptom has its own color so it is easy to see. Also, you can add what kind of pain it is and it can store pictures. There is also an option to have weather and humidity in the graphic and everything can be printed or emailed to Drs. Date is saved and if you want you can store it in Dropbox or iCloud.
*Notebook and pen graphic by art_of_sun/Bigstockphoto.com.