Periodic fever syndromes, which are generally rare autoinflammatory diseases, are most certainly very real conditions that have been researched extensively by expert doctors from around the world. Genetic mutations are involved in most known autoinflammatory diseases, so these diseases are affecting people throughout the cells of their body.
Unfortunately, there are some people, sometimes even medical professionals, who may not take these conditions as seriously as they should, often due to a lack of understanding and awareness about these diseases.
Just because a disease is very rare, newly discovered or classified, or not well understood yet does not make the condition any less of an affliction. Also, these are lifelong diseases, in most cases, so most patients will not "grow out of it."
Some patients with a number of significant chronic and systemic afflictions from their autoinflammatory disease have been asked, "Is this all in your head?" These sorts of statements, especially for some adult patients that suffered for decades undiagnosed can have a negative impact, causing great emotional suffering. Some of these patients give up after awhile on seeking a diagnosis, because they start to feel that it is hopeless to expect to ever have a diagnosis, or they feel that no one believes them.
A few parents have been questioned to see if they were causing these symptoms to occur, which is a serious, and very distressing accusation.  A general misunderstanding about the symptoms and severity of suffering that the patients endure can lead to questions from teachers, spouses, family members, and employers about if the patient is "really that sick," if they are "just being lazy," or "trying to get out of things."
Such questioning and implying that a patient is lying, faking or over-exaggerating their symptoms is very traumatizing to the patient and family, and inappropriate.  People do not usually ask people these sorts of questions with common diseases, such as diabetes, cancer, or Alzheimers, yet it seems all too common for people to question people with a rare disease that does not make the news if it is legitimate.  This is very inconsiderate and demeaning on many levels.
Many patients strive to function fully in their role in society as a student, employee, spouse, and/or caregiver despite their significant challenges with their autoinflammatory disease. In general, the majority of patients with these diseases desperately want to be accepted and perceived as "normal." They do not want stand out as having a disease.
They endure great pain and frequent, even daily symptoms in some cases, but struggle to get through each day, until they can go home to rest.  If they are having significant flares of symptoms, they may need to take time off from work, school, or a break in their household duties. Many may not take time off when they should, as they are often very concerned about their job, career, how they are perceived by others and their relationship in their family.  Not resting stresses the immune system and could possibly prolong or worsen the flare.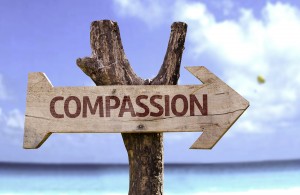 If someone is having challenges with their disease, please accept that this is significantly affecting them, and that it is a real health crisis. The pain, fatigue, and other symptoms may at times be so debilitating that patients must miss school, work, and special events. In a severe flare, which may happen regularly and without warning, (as is the nature of periodic fever syndromes,) they may not be able to function at their usual capacity during their flares.
Patients with autoinflammatory diseases generally have a high pain tolerance. Many do not even go to the doctor, or start to complain until they have reached a severe level of suffering.  This can sometimes be risky if they are experiencing for some complications from their disease, such as dehydration, peritonitis, pericardial effusions, brain inflammation (also known as aseptic meningitis). Amyloidosis can develop over time, which can cause liver, kidney or other organ failure if untreated. This high level of pain tolerance leads many people–doctors included, to greatly underestimate the severity of the illness.
As T. R., a parent of a child with NOMID (a form of CAPS) said, "These kids have lived with pain beyond our imagination. How do [you use a] scale of 1-10 when your life probably started out as a 6 or 7 [on the pain scale]?  I was always so frustrated with the sad-happy face spectrum or the 1-10 scale because they assume everyone has a pain free starting point."
For many with these conditions, their symptoms started at birth. They have never had a pain free starting point as reference, and their condition is very real.
More for You